Hi all,
I will start a new section on my blog -
Masters of Painting
. You will find here informations about my favourite painters and my inspirations :)
As a first Master of painting I'm presenting you
Volomir
. One of my best inspirations. His works are top in the world, what he proved winning many Golden Demons :)
Here you have one of his biggest project "
The Last Stand of the Crimson Fists
"
Really breathtaking! Its more than 400 hours of work!
Next work that inspires me is "
Ork Nob
". When I saw that one I said "wow, I must paint an ork in similar way". I was trying but it was not even a little similar.
Thats what I made.
And here you have an "
Ork Nob
" by Volomir.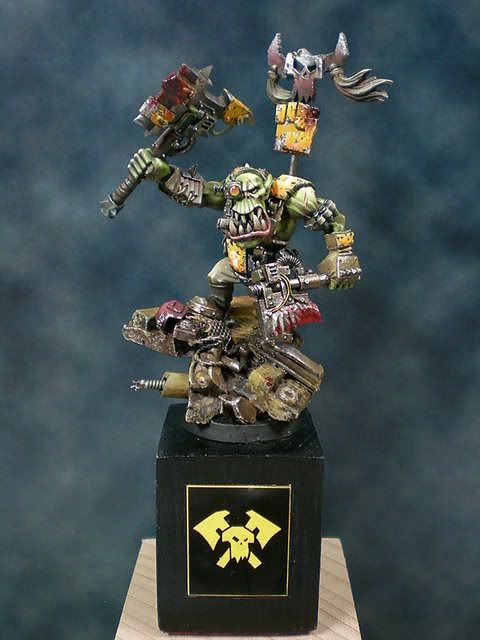 Isn't it amazing? :D
Next marvelous work is a "
Tribute to the Fallen
". This work won a Silver Demon on GD Germany 2009 in Monster fantasy category. A lot of work and great inspiration.
On his website you can find a tutorial how this work was made.
Just take a look :)
Last and in my opinion best work I left at the end :)
A amazing work "
Brother Fonsel
". I can safely say that it is the best Imperial Fists Marine I have ever seen! This mini won a gold in a Single 40k category on Golden Demon Germany 2008.
On Volomir's blog you will find how to make standard like this one.
It was my biggest inspiration for long time :)
What can I say more, you must check it yourself.
Here you have his blog address. All pictures and informations from it.
www.volomir.blogspot.com
You will find there tutorials, gallery of his marvelous works and many more about
Volomir
a Master of Painting :)
Thanks for inspirations Volomir! Best wishes!
Cheeeers,
Camelson.